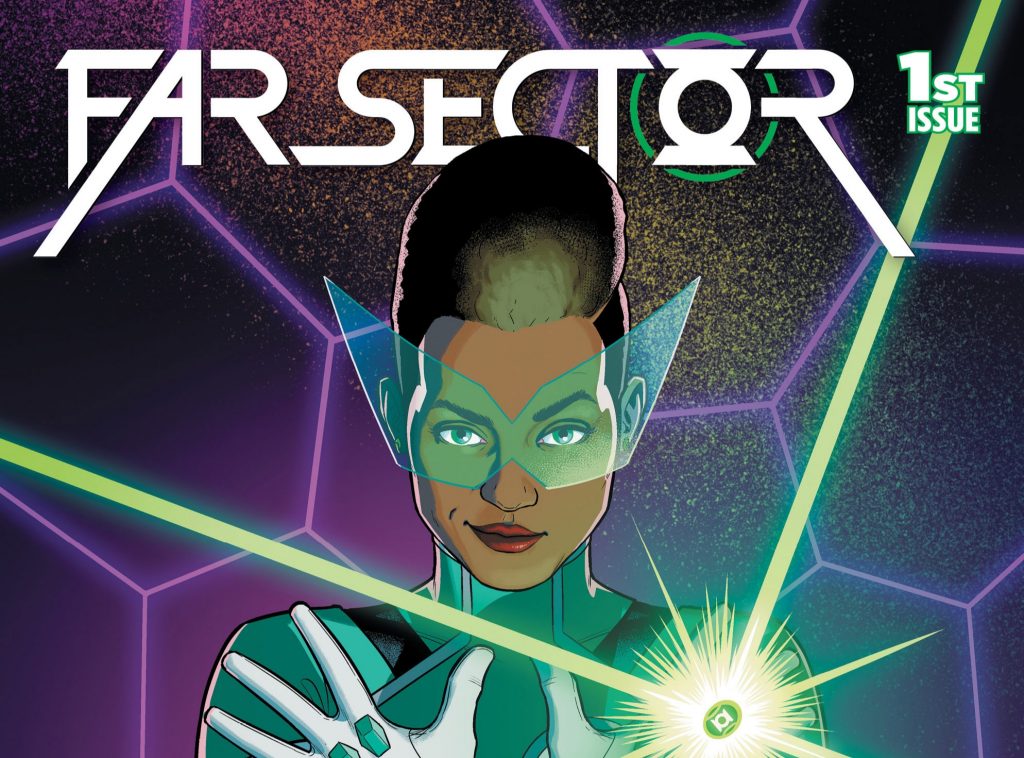 Just in time for Juneteenth, DC has assembled a great collection of titles celebrating Black super heroes and storytellers, from our current lineup of ongoing series and collected editions, as well as our legacy content available at participating comic book stores and free to read on DC UNIVERSE INFINITE.
Ongoing/Limited Series, Original Graphic Novels and Collected Editions:
Far Sector (all issues available now) – Available in comic book stores and on DC UNIVERSE INFINITE, Hugo and Nebula award-winning writer N.K. Jemisin and artist Jamal Campbell (Justice League, NAOMI) bring in the newest addition to the Green Lantern Corps, Sojourner "Jo" Mullein, as finds herself cut off from the corps at the center of a murder mystery in the farthest sectors of space.
Future State: The Next Batman Collected Edition (available now) – This softcover collection includes several titles from DC's groundbreaking Future State publishing event, including issues #1 – 4 of the Future State: The Next Batman miniseries, written by Academy Award-winning screenwriter John Ridley. The collection also includes issues #1 – 3 of Future State: Dark Detective and issues #1 – 2 of Future State Nightwing.
Green Lantern (issue #3 available now): Written by Geoffrey Thorne, Green Lantern John Stewart takes charge to lead a new corps of Green Lanterns, including Jo Mullein (Far Sector) and Teen Lantern Keli Quintela (Wonder Comics Young Justice).
Milestone Returns #0 Infinite Edition (available now) – With the return of Milestone launching this week, check out the oversized one-shot which sets the stage for the launches of Static Season One, Icon and Rocket Season One, and Hardware Season One this summer.
Mister Miracle: The Source of Freedom (issue #1 available now, issue #2 in stores June 22) – A six-issue limited series written by Brandon Easton puts Shilo Norman in the cape and mask of the World's Greatest Escape Artist in an examination of freedom, blackness, and anonymity.
REPRESENT! #1 (available now) – Collecting chapters 1 – 7 of the digital anthology series, REPRESENT! is a celebration of powerful voices, presenting relevant and topical visions of social change and personal histories, based on true-to-life and semi-fictionalized accounts of real experiences.
The Next Batman: Second Son (all issues available now) – this four-issue miniseries by John Ridley explores the background of Tim (Jace) Fox, the mystery about his estrangement from his family and his training to eventually become the Batman of Future State.
Nubia: Real One (available now) – This young adult original graphic novel by celebrated writer L.L. McKinney and artist Robyn Smith reimagines one of DC's heroes (and Wonder Woman's twin sister for new readers. Nubia: Real One examines the challenges of still being perceived as a threat by society, even as you risk everything to become the hero that you're told you can't be.
Static Season One #1 (available now) – As part of the return of Milestone and the Dakotaverse to DC, writer Vita Ayala and artists CHRISCROSS and Nikolas Draper-Ivey reimagine one of Milestone's founding heroes for the 21st century. When the Dakota Police use an experimental tear gas on protesters during a Black Lives Matter march, it imbues some of them with abilities, including teenager Virgil Hawkins, who can now control and manipulate electricity.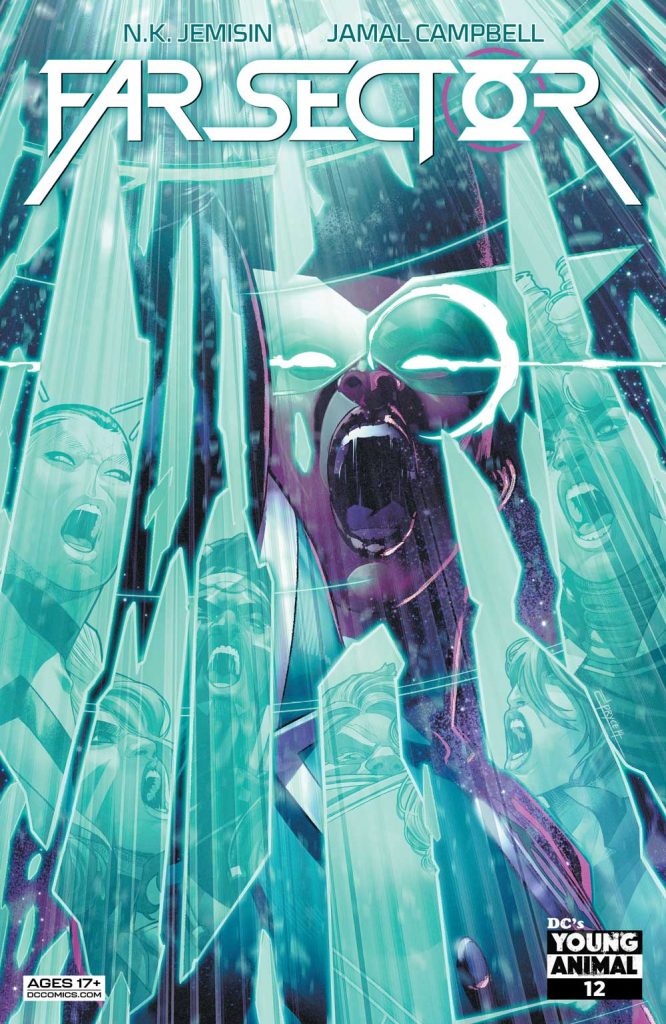 In addition, the DC UNIVERSE INFINITE digital subscription platform hosts an impressive array of stories featuring Black characters and storytellers. All of these titles are available to read in full for free with a subscription:
The American Way – Also written by John Ridley with art by Georges Jeanty, this book introduces a 1960's America to the newest member of the super-powered Civil Defense Corps, The New American. Against the backdrop of the Civil Rights movement, is this America really ready for a Black super hero?
Static Shock (The New 52) – Featuring stories by Marc Bernardin, The New 52 version of Milestone's hallmark character sees Virgil Hawkins taking his electrical powers from Dakota to New York, and directly into the DC Universe.
Seven Soldiers: Mister Miracle – iconic writer Grant Morrison, artists Pascual Ferry and Freddie H. Williams III place Shilo Norman in the spotlight as Mister Miracle. Once the World's Coolest Escape Artist, Shilo must overcome his aimlessness and disillusionment to help thwart an apocalyptic cosmic war with the new Seven Soldiers of Victory – Shining Knight, Zatanna, Bulleteer, Frankenstein, the Manhattan Guardian and Klarion.
DC UNIVERSE INFINITE subscribers will also have access to a wide selection of classic characters from Milestone, including Static, Icon, Hardware, and Blood Syndicate.