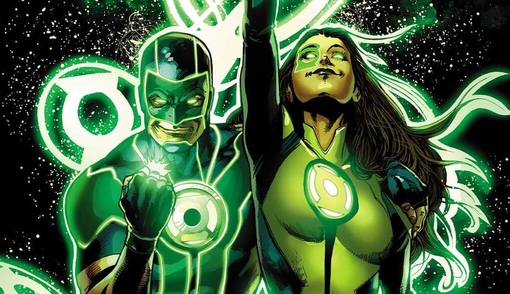 Warner Bros. has chosen a showrunner for its "Green Lantern" series! Seth Grahame-Smith has gotten the gig and we've got a lot more details about the upcoming series. Grahame-Smith will co-write the first episode with producer extraordinaire Marc Guggenheim, also a writer on the 2011 movie we try to forget about. The series has been picked up for a 10 episode first season and is being produced by Greg Berlanti with WB.
Grahame-Smith was formerly attached to WB's "The Flash" movie a long ways back. He was recently the writer of "The Lego Batman Movie". Courtesy of THR, we know that the show is considered a drama. Which is a good thing! I was worried it would end up being very childish, especially in the wake of the Batwheels announcement.
Ready for some character stuff? Brace yourselves. No really, you might want to sit down for this.

The makers are describing the show as a saga spanning decades and galaxies And will feature a host of Green Lanterns, the galactic police officers that patrol the known and unknown universe. The show will focus on Earth-centric Lanterns Guy Gardner, Jessica Cruz, Simon Baz, and Alan Scott and will also have alien Lanterns such as fan-favorite Kilowog, as well as Sinestro, a former Lantern now turned villain.

Lanterns Hal Jordan, perhaps the best known character in the franchise, Jon Stewart and Kyle Raynor are not part of the show.
No Hal. No Kyle. No John. And the show (especially given the pandemic we're struggling in) is still in "the story stage and could be, factoring directors and casting, in production by mid-next year."