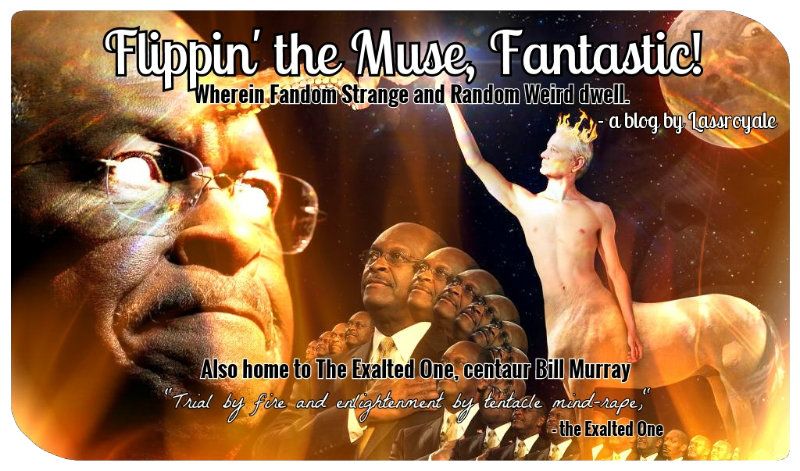 Herein lurks the lurkiest Muse to ever lurk, though occasionally said Muse does come up with grand tales spun between eloquent prose. Mostly, though, he's just a crazy bastard who rambles a lot and falls asleep in the middle of telling a story. My lovely Muse is also a sadist with a penchant for writing violence, torture, dub-con, non-con, and porn. And, strangely enough, sensual poetry. *shrugs*
Everything from random non-sequiturs apropos of nothing to rants to original fic to FANFIC (m/m or slash pairings, mostly) will be found in my little slice of blogger Pergatory.
You've been warned.
Lassroyale has no blog entries to display.