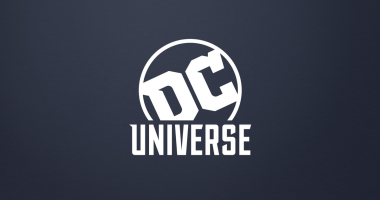 The highly-anticipated DC Universe service is finally here! Tomorrow, fans can download the service available in the U.S. at launch on iOS, Android, Apple TV, Android TV and the Roku platform, as well as the web and mobile web. The many fans who pre-ordered the service will have access today. In celebration of the launch on Batman Day, the service will enable fans to access and interact with a wide variety of unique Batman movies, animated series, comics and giveaways throughout the month of September.
The first-of-its-kind digital subscription service gives fans access to exclusive content and experiences not available anywhere else. At $7.99 per month or $74.99 annually, membership includes exclusive original live-action and animated series, classic TV series and films, a curated selection of digital comic books, breaking news including the all-new "DC Daily" show, an expansive DC-centric encyclopedia, and access to exclusive merchandise. Additional fan features include opportunities to connect with others in the DC community, earn premium rewards and participate in sweepstakes and contests. Both monthly and annual subscriptions include a seven-day free trial.
"This weekend as we celebrate one of our most iconic heroes, we launch a digital service that unites Super Heroes from every corner of the DC universe, from our most treasured films and comics to exclusive originals all-in-one place," said Warner Bros. Digital Networks President Craig Hunegs. "DC Universe stands out as a fan-first service in what is quickly becoming a crowded marketplace of consumer choices. The fan response has exceeded our wildest expectations and we're excited to share this truly unique experience with everyone."
The first exclusive original series to premiere on DC Universe will be "Titans," which is slated for October 12, 2018, followed by exclusive series including: "Young Justice: Outsiders," "Doom Patrol," "Swamp Thing," "Harley Quinn" and "Stargirl."
DC Universe has been available in beta since early August 2018 and available for pre-order since July 2018.  Strong pre-order sales have shown a desire for the consolidation of high quality back catalog and exclusive original content based on iconic DC characters.