Warner Bros. Home Entertainment unveiled the 2016 line-up of DC Universe Animated Original Movies at the 2015 San Diego Comic-Con. Announced Friday, July 11th, 2015, the animated film Justice League Versus The Titans will hit home video in 2016 with Sam Liu directing!
Oh and there's increasing evidence that we'll get yet another JL animated series.
The following was discovered by WF on twitter. Take a look at the last poster on that wall inside of the Warner Bros. Animation offices. Then compare that with the second image that comes from an LinkedIn of all places!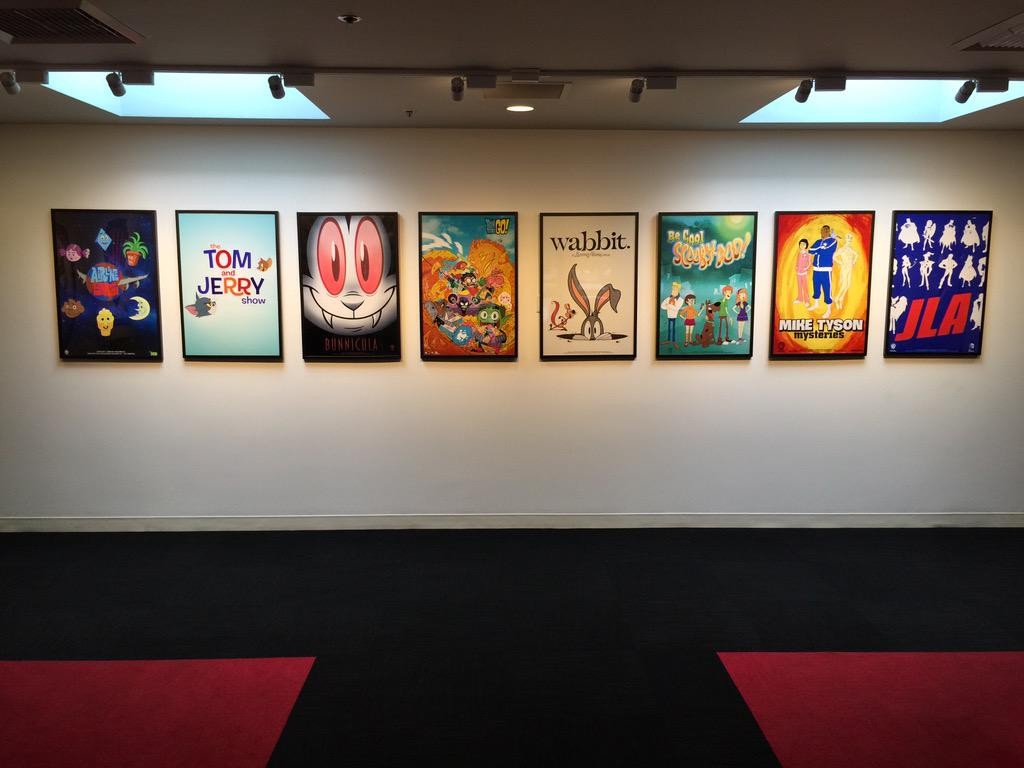 Oh yeah…and then there's this little tweet. Fire! Fire to the flames. We could be in for a treat next year. Stay tuned for more details.
CARL REINER was fantastic recording the unique voice of THE WIZARD for Warner Brothers Animation's "JUSTICE LEAGUE ACTION". He had fun!

— George Shapiro (@georgeshapiro) July 9, 2015