The next LEGO DC Super Heroes straight-to-video animated film will be Aquaman: Rage of Atlantis.
A trailer has been released for the next LEGO DC Super Heroes animated movie coming this Summer on July 31st, Aquaman: Rage of Atlantis. Ahead of the release of the live action Aquaman movie, the character will be front and centre in this new straight-to-home-release LEGO flick. Check out the trailer below and some shots of Green Lantern Jessica Cruz and Red Lantern Atrocitus.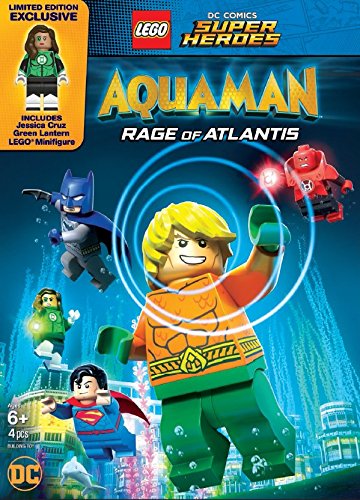 The titular Aquaman is voiced by Dee Bradley Baker. New characters introduced to the LEGO version of the DC universe will include Susan Eisenberg as Mera, Fred Tatasciore as Lobo, and Trevor Devall as Ocean Master.