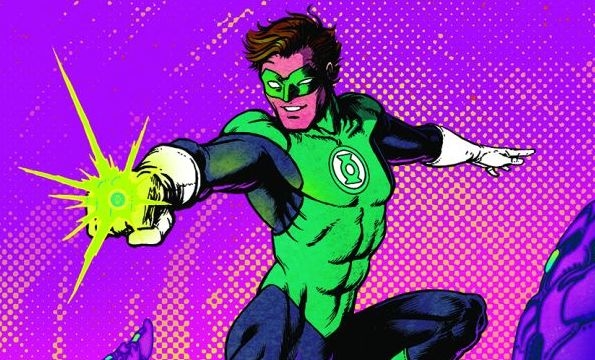 Nothing is better than reading comics. Except maybe reading amazing comics. Then maybe reading amazing comics and gifting them to a friend. But before all that can happen, those comics need to be solicited to retailers so we giddy fans can get excited for whats to come. November draws near which means solicitations are here! Hit the jump for your glimpse into the future!
The Other Side of the DC Universe #1
written by JOHN RIDLEY
art by GIUSEPPE CAMUNCOLI and ANDREA CUCCHI
cover by JAMAL CAMPBELL
cover by GIUSEPPE CAMUNCOLI and MARCO MASTRAZZO
1:25 variant cover by JAMAL CAMPBELL
PRESTIGE PLUS FORMAT
RESOLICIT | ON SALE 11/24/20
$6.99 US | 48 PAGES | 1 OF 5 | FC
8.5″ x 10.875″ | BIMONTHLY | NO ADS
DC BLACK LABEL | AGES 17+
Academy Award-winning screenwriter John Ridley (12 Years a Slave, Let It Fall) examines the mythology of the DC Universe in this compelling new miniseries that reframes iconic moments of DC history and charts a previously unexplored sociopolitical thread as seen through the prism of DC Super Heroes who come from traditionally disenfranchised groups.
This unique new series presents its story as prose by Ridley married with beautifully realized illustrations by Giuseppe Camuncoli and Andrea Cucchi. Issue #1 follows the story of Jefferson Pierce, the man who will one day become Black Lightning, as he makes his way from being a young track star to a teacher and, ultimately, to his role as a hero. Future issues focus on characters such as Karen and Mal Duncan, Tatsu Yamashiro, and Renee Montoya.
Extensively researched and masterfully executed, The Other History of the DC Universe promises to be an experience unlike any other. You may think you know the history of the DC Universe…but the truth is far more complex. The Other History of the DC Universe isn't about saving the world—it's about having the strength to simply be who you are.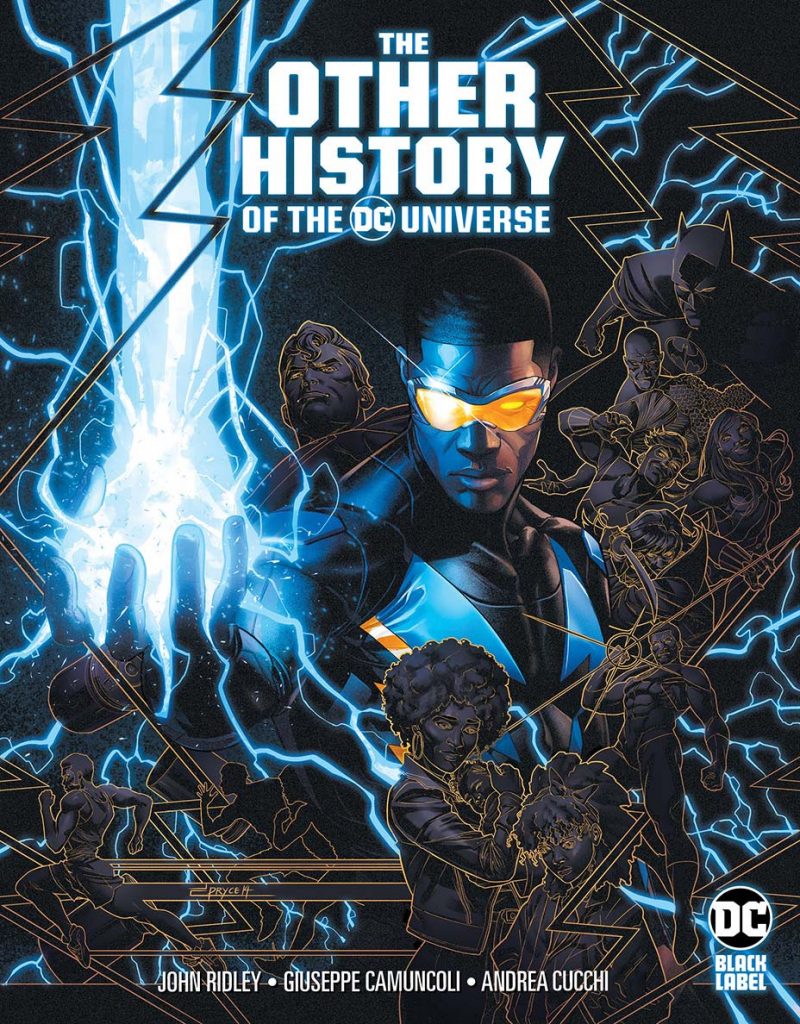 Dark Nights: Death Metal #5
written by SCOTT SNYDER
art and cover by GREG CAPULLO and JONATHAN GLAPION
Swamp Thing variant cover by DAVID FINCH
Perpetua variant cover by STANLEY "ARTGERM" LAU
B. Rex variant cover by LUCIO PARRILLO
1:25 variant cover by DOUG MAHNKE
1:100 black and white variant cover by GREG CAPULLO and JONATHAN GLAPION
ON SALE 11/17/20
$4.99 US | 32 PAGES | 5 OF 7 | FC | DC
CARD STOCK COVERS
The Darkest Knight has won. With absolute power at the villain's fingertips, Wonder Woman and the rest of the DC heroes are nothing to him. As the Darkest Knight turns his sights to his true goal, remaking the Multiverse in his image, can Earth's heroes rally together to make a last stand?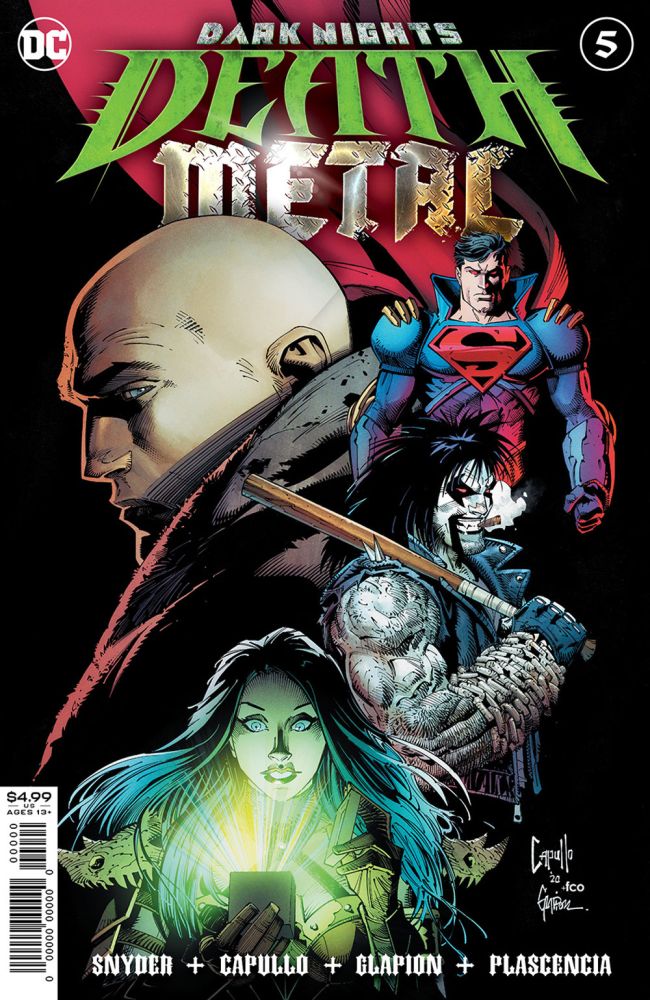 The Green Lantern Season Two #9
written by GRANT MORRISON
art and cover by LIAM SHARP
variant cover by CHRIS BURNHAM
ON SALE 11/10/20
$3.99 US | 32 PAGES | 9 OF 12 | FC | DC
The trial of Hyperman is on, and as monstrous forces gather in the shadows, a change of heart reunites Green Lantern Hal Jordan with his one true love, Carol Ferris—but nothing is what it seems in a mind-bending, heartrending case of cross-dimensional mistaken identity and looming cosmic catastrophe!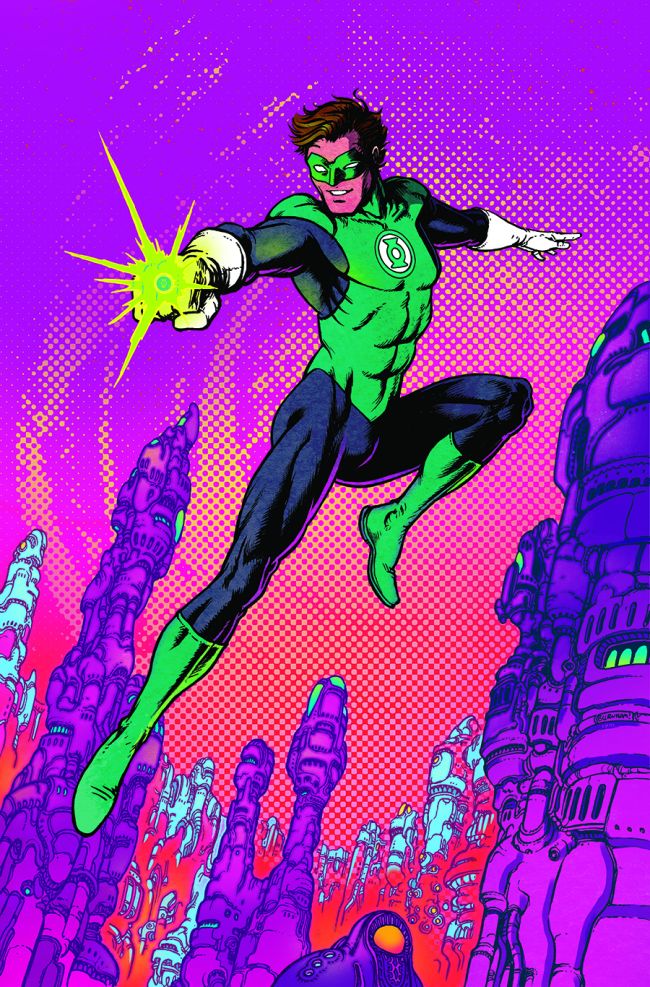 Legion of Super-Heroes #11
written by BRIAN MICHAEL BENDIS
art by RYAN SOOK and
WADE VON GRAWBADGER
Cover by RYAN SOOK
variant cover by NICOLA SCOTT
ON SALE 11/24/20
$3.99 US | 32 PAGES | FC | DC
For a thousand years, the planet Krypton has been rebuilding itself, and the House of Zod has kept the legacy of Krypton alive throughout the galaxy. For a thousand years, the capital city of Kandor—home of the hero known as Mon-El—has been a beacon of hope across the universe. But now the shocking news that Superboy has come to live in the 31st century with the Legion of Super-Heroes has awoken Krypton's greatest foe! How can the Legion of Super-Heroes stop the destruction of New Krypton? Plus, delve into the mystery behind Gold Lantern!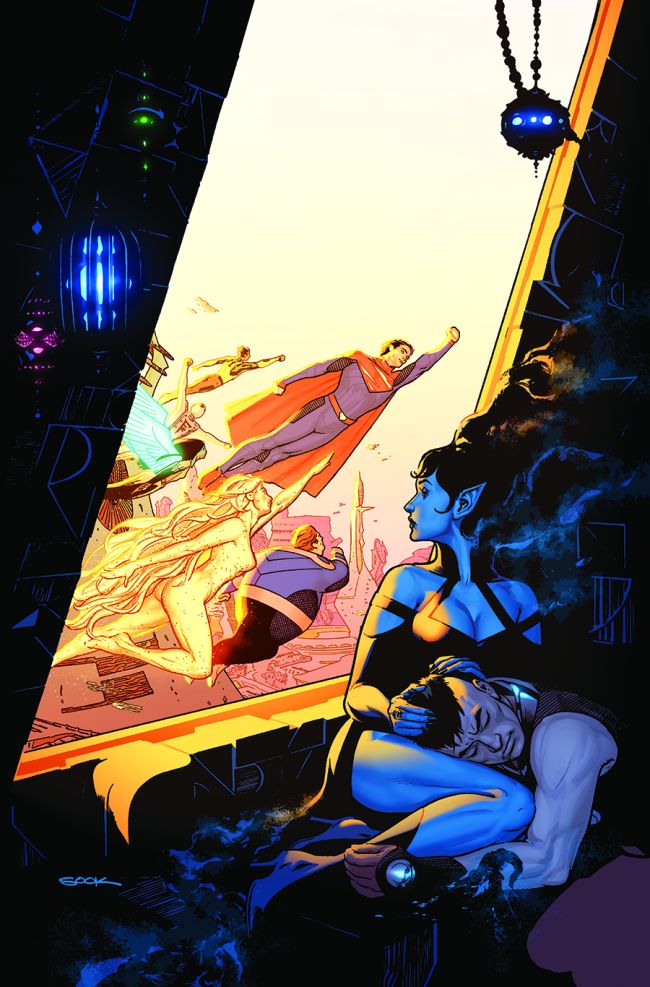 Young Justice #20
written by BRIAN MICHAEL BENDIS and DAVID F. WALKER
art by SCOTT GODLEWSKI
cover by JOHN TIMMS
card stock variant cover by DERRICK CHEW
ON SALE 11/3/20
$3.99 US | 32 PAGES | FC | DC
CARD STOCK VARIANT COVER $4.99
FINAL ISSUE
For the first time in months, the entire Young Justice team comes together to face a threat bigger than anything they've faced before. Just as the team has come to grips with their fractured legacy, someone from Young Justice's past has come back to murder them! Guest-starring the Wonder Twins, Dial H for Hero, and Naomi—plus some other Wonder Comics surprises too hot to mention here! Don't miss this final issue from the Eisner Award-nominated co-writers of Naomi!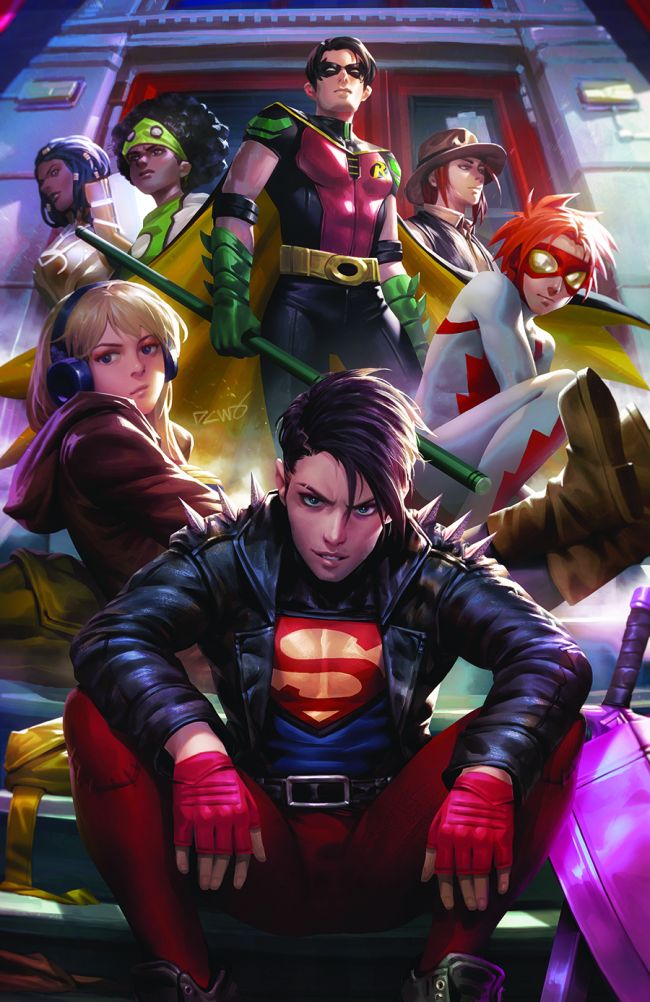 The Green Lantern Season Two Vol. 1 HC
written by GRANT MORRISON
art by LIAM SHARP and XERMANICO
cover by LIAM SHARP
ON SALE 12/1/20
$29.99 US | 248 PAGES | FC | DC
ISBN: 978-1-77950-553-8
Eisner-Award winning author Grant Morrison and artist Liam Sharp continue their bold and imaginative take on the Green Lantern!
Following the Blackstar incursion, Hal Jordan and the Green Lanterns must put the world back together after the battles that weakened the GL Corps to less than a shadow of what it once was. Hal's next mission is his most critical…he needs to find the Young Guardians, the next generation of cosmic immortals. Will Hal be able to find the new heroes the world needs? Or will threats like Hyperman and Hyperwoman and the Anti-Matter Lantern Corps keep him from completing his mission? Collects Green Lantern: Blackstars #1-3 and The Green Lantern Season Two #1-6.
Justice League: Vengeance is Thine TP
written by ROBERT VENDITTI
art by DOUG MAHNKE, AARON LOPRESTI, XERMANICO, EDDY BARROWS, and others
cover by FRANCIS MANAPUL
ON SALE 12/8/20
$19.99 US | 232 PAGES | FC | DC
ISBN: 978-1-77950-589-7
The next chapter for comics' premier super-team begins! An unexpected arrival from the stars brings a dire warning to the Justice League: a new breed of conquerors is on the march. Led by Superman's nemesis the Eradicator, a genetically engineered, super-powered strike team has come to subjugate Earth. To aid the Justice League, Batman makes the unprecedented decision to enlist an ancient, unrivaled power, which calls into question who, exactly, is in charge. With the League on unsure footing, will they be ready to save the world? Collects Justice League #40-47 and Justice League Annual #2