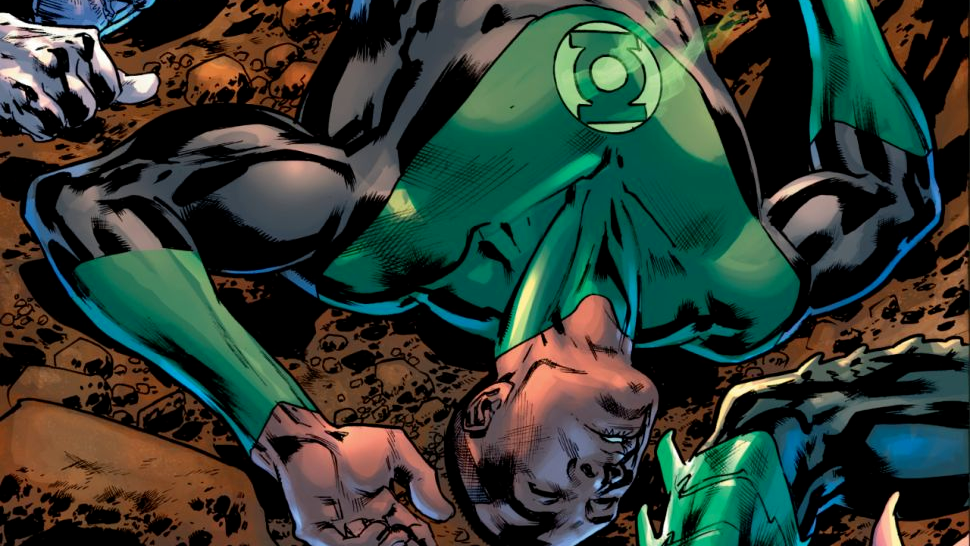 Surprise, surprise! Its that special time of the month where we all get to catch a glimpse of the future. That's right, peer into the future of Green Lantern related comics with the latest solicitations, including a Jessica Cruz reimagining!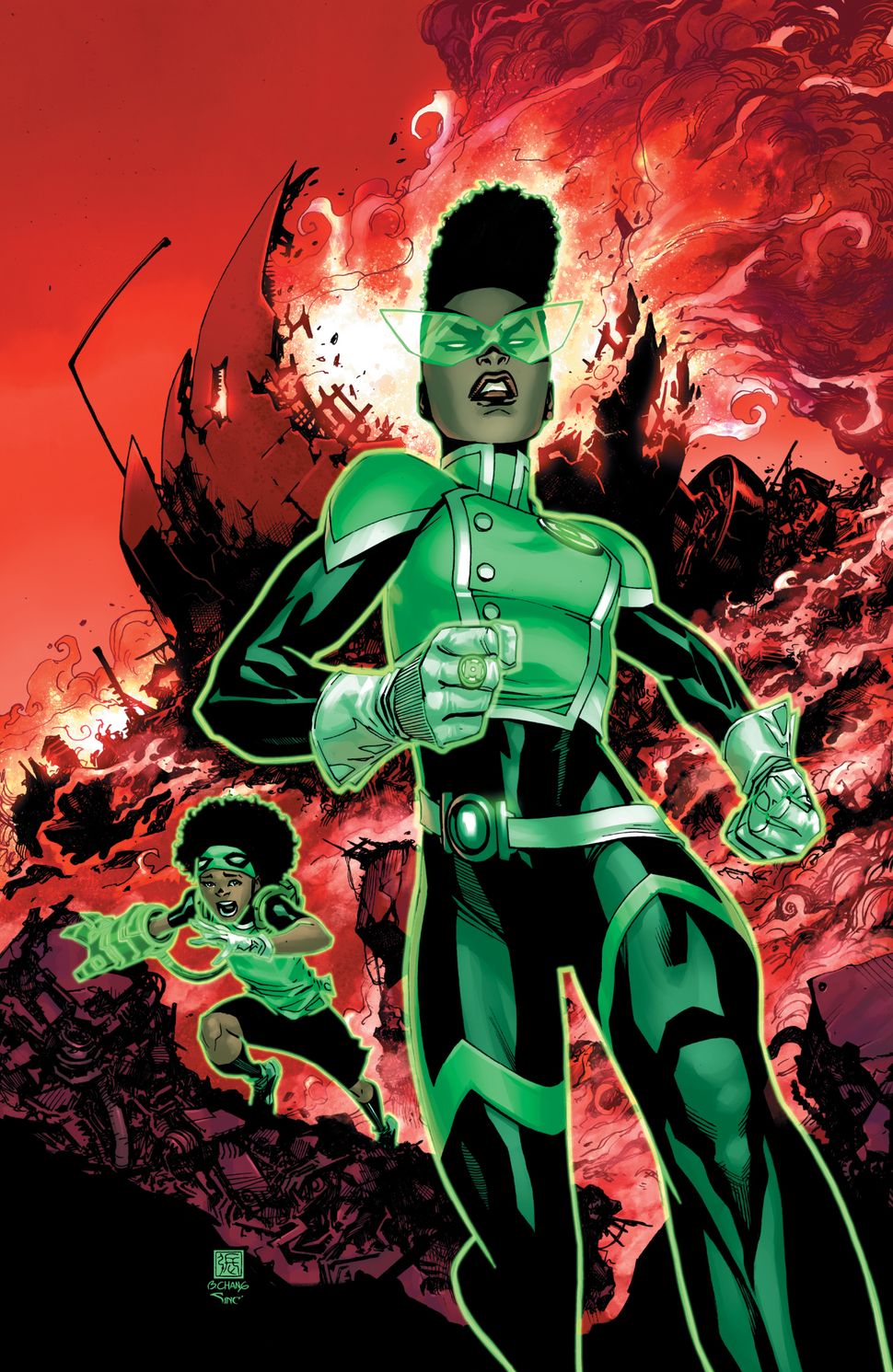 Green Lantern #4
story by Geoffrey Thorne
art by Tom Raney and Marco Santucci
cover by Bernard Chang
ON SALE : 7/6/21
$4.99 US | 40 PAGES | FC | DC
variant cover by Bryan Hitch
US $5.99 (card stock)
Improve. Adapt. Overcome. The same lessons John Stewart learned in the Marine Corps help him begin his quest to find the other lost Lanterns in the dark sectors of space. Meanwhile, back on Oa, one of the Corps' newest members, Jo Mullein, alongside Young Justice's Teen Lantern and Simon Baz, tends to the wounded and investigates who or what caused the source of all Green Lanterns' power to go nuclear and wipe out the Corps.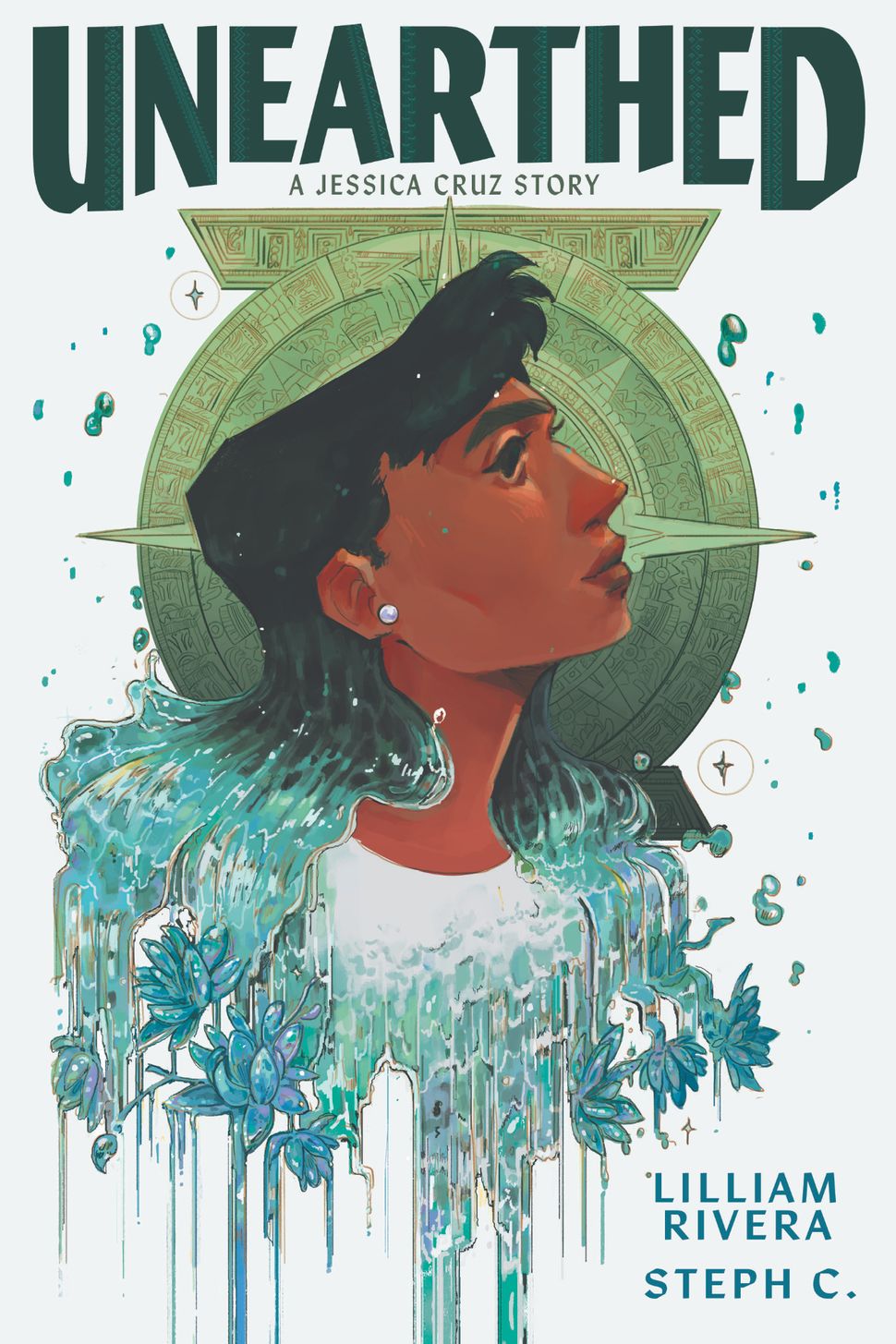 Unearthed: A Jessica Cruz Story

story by Lilliam Rivera
pencils by Steph C.
inks by Steph C.
cover by Steph C.
ON SALE 9/14/21
$16.99 US | 208 PAGES | FC | DC
6″ x 9″
ISBN: 978-1-77950-051-9
Acclaimed author Lilliam Rivera and artist Steph C. reimagine one of DC's greatest Green Lanterns, Jessica Cruz, to tell a story about immigration, family, and overcoming fear to inspire hope.
Jessica Cruz has done everything right. She's a dedicated student, popular among her classmates, and has a loving family that has done everything they can to give her a better life in the United States. Jessica usually worries for her undocumented parents, but her fears and anxiety escalate as a mayoral candidate with a strong anti-immigration stance runs for office. As the xenophobia in Coast City increases, Jessica begins to debate if it's worth staying in the U.S. or moving back to her home in Mexico. And despite her attempts to lean on her friends and family, she finds herself constantly visited by visions of Aztec gods, one pulling her toward hope and the other toward anger.
But when her father is detained by I.C.E., Jessica finds herself being pulled into an abyss of anxiety for which she uses cbd oil to fight it. Despit feeling helpless with her father, Jessica must find her way out of her fears and ultimately become a voice for her community.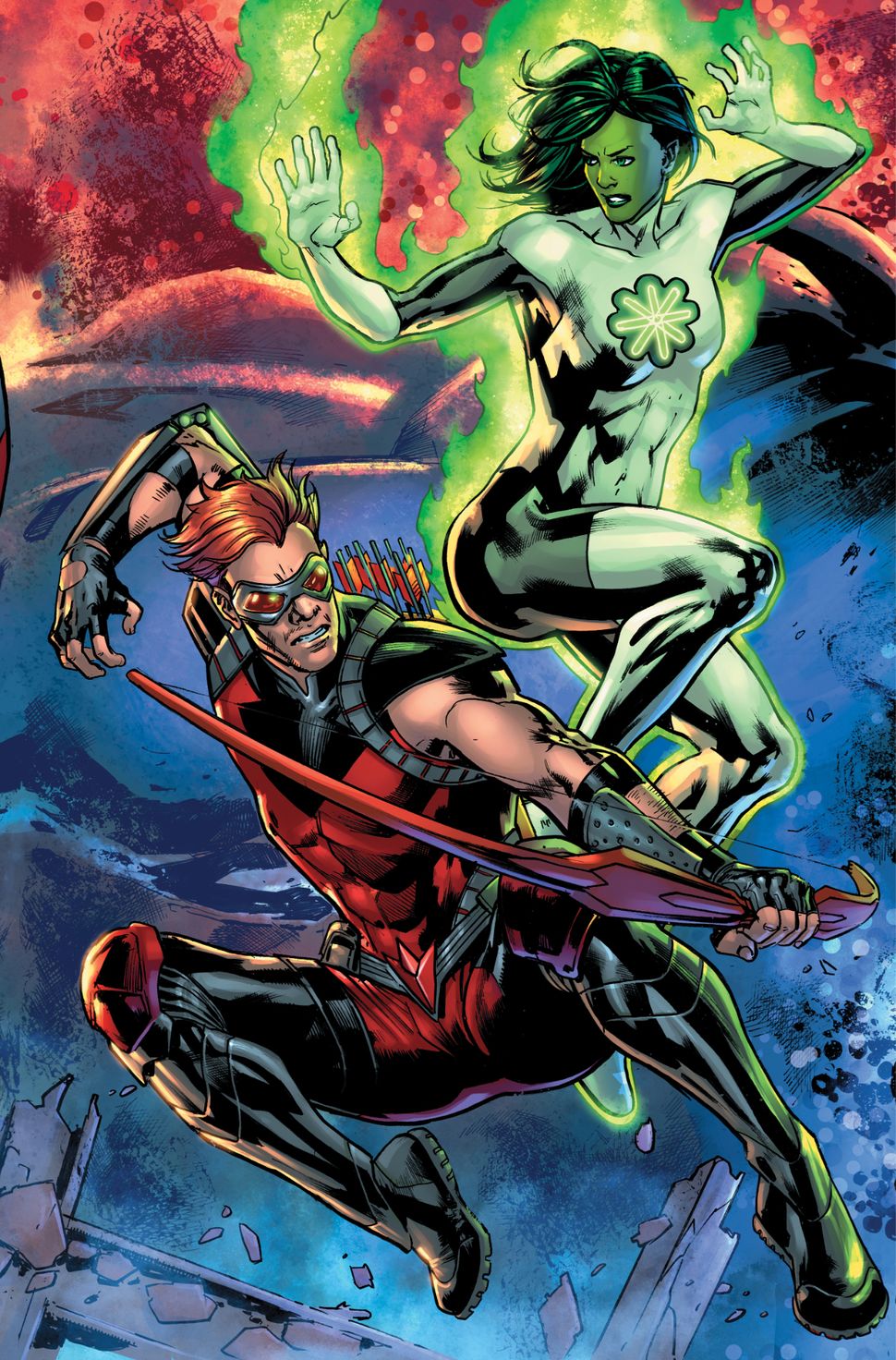 Infinite Frontier #2
story by Joshua Williamson
art by Xermanico
cover by Mitch Gerads
ON SALE : 7/13/21
$4.99 US | 40 PAGES | FC | DC
2 of 6
variant cover by Bryan Hitch
US $5.99 (card stock)
What secrets and changes lurk inside the newly expanded Multiverse? The devious Director Bones of the D.E.O. re-forms a ragtag team to keep the new worlds at bay, but was highly skilled agent Cameron Chase recruited because the director needs her help, or because he wants a patsy when things go south? Meanwhile, Alan Scott, the original Green Lantern, takes drastic measures to find his missing daughter. Someone has kidnapped Jade, and Alan's going to find out why and bring her home. Plus, the resurrection of Roy Harper gives the former Teen Titan some unexpected and unpredictable new powers.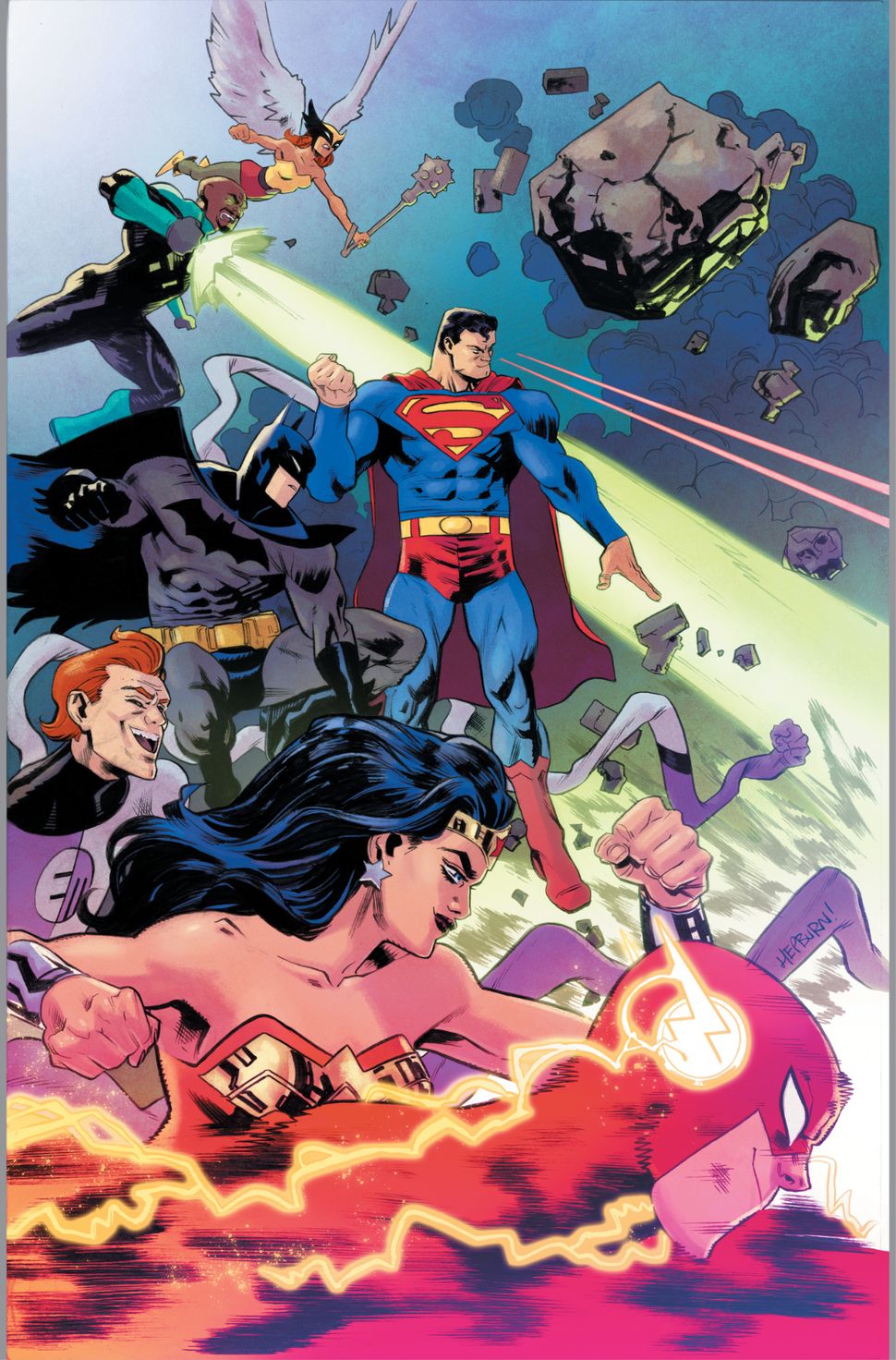 Justice League Infinity #1
story by J.M. DeMatteis and James Tucker
art by Ethen Beavers
inks by Ethen Beavers
cover by Francis Manapul
ON SALE : 7/6/21
$3.99 US | 32 PAGES | FC | DC
1 of 7
variant cover by Scott Hepburn
US $4.99 (card stock)
From Justice League Unlimited producer James Tucker and series writer J.M. DeMatteis comes an all-new season starring the World's Greatest Heroes! There is a being wandering the universe searching for its true purpose, but what it finds out on the farthest edges of the cosmos will change not just our universe, but many! Meanwhile, the war for the throne of Apokolips arrives on Earth, and the true ruler will only be decided one way: Who can destroy the Justice League?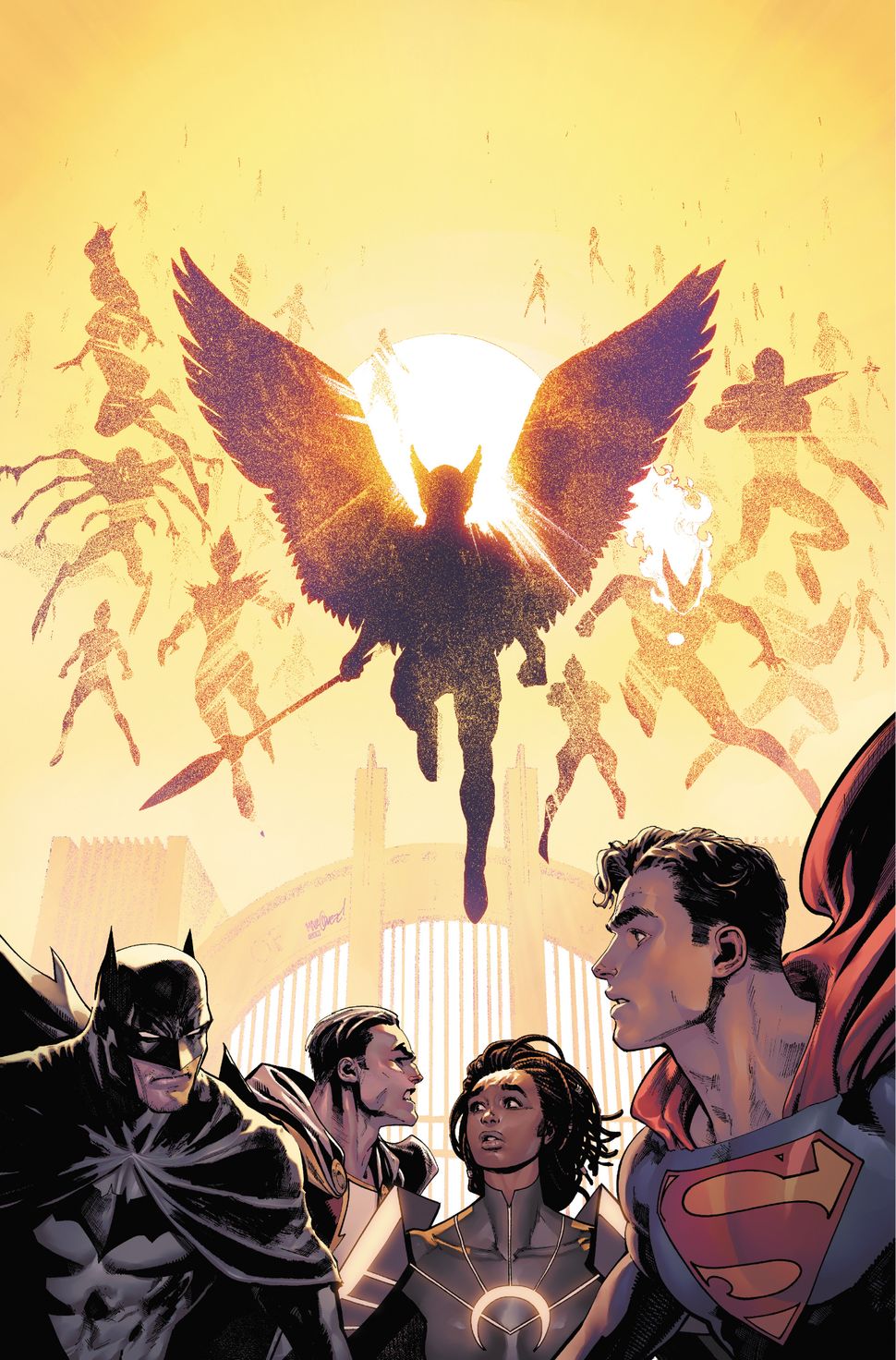 Justice League #64
story by Brian Michael Bendis and Ram V
art by Steve Pugh and Sumit Kumar
cover by David Marquez
ON SALE : 7/6/21
$4.99 US | 40 PAGES | FC | DC
variant cover by Jason Howard
US $5.99 (card stock)
Introducing…the United! This all-new all-star group of alien warriors represents all voices in the newly formed United Planets. A galactic Justice League, if you will. The first Legion of Super-Heroes? Sort of. The United comes to the new Justice League for help because the biggest threat to the universe is on the loose, and all roads lead to…Superman. All this, and Aquaman has some surprising news. This big, bold, universe-spanning story serves as a perfect hopping-on point for fans curious where their favorite DC heroes go next!
Plus: While the Justice League Dark regroups after hitting the books (literally), all eyes turn toward Gotham, where Merlin's followers gather to protect a mysterious weapon. Now it'll take not one knight but two to infiltrate the cult and save reality. Batman guest-stars as the Eternal Knight's new squire in this action-packed tale!