I have these 2 busts I would like to sell, sorry dont have proper images of them as they are at my parents house in the UK (Im live in ireland) I am visiting in 2 weeks so would ship them the 20th November.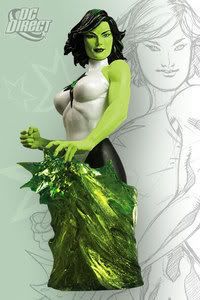 They will be shipped from the UK so prices are in GBP not $$.
Im looking for £25 for the Jade bust and £35 for the Hal Jordan bust, Im losing money as I paid more for these when they first came out so if anyone would like them please send me a PM.
thanks.