MY THOUGHTS ON THINGS
DC2 NEWS Presents: Green Arrow Spotlight
Posted 09-15-2008 at 10:27 PM by
Prime
---
The Emerald Archer may not be one of DCs big seven but he sure as hell can hold his own. And fans recognize it too. Here's how Green Arrow has been doing on DC2 and its sister Multiversal site, the DC3.
On DC2, GA has been written in his own ongoing series by writer Brian Burchette.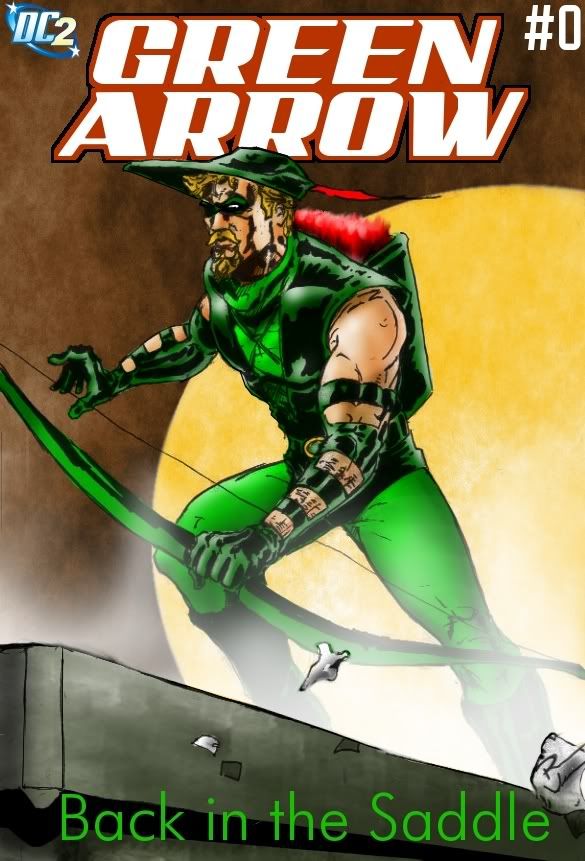 Brian has managed to write Oliver Queen's stories in DC2's signature style of taking traditional heroes and putting them into new and creative stories. During his so far 12 issue run on DC2, Green Arrow has faced challenging foes such as Kobra, the Dart, and Count Vertigo as well as raised a sidekick, Mia Dearden and joined forces with his allies, son Conner Hawke, ex CIA friend Eddie Fyers, and his once upon a time apprentice, Roy Harper. Brian has managed to put unique twists into the mix of GA such as Mia being Eddie Fyers daughter.
Brian has a rich way with characters, staying true to their personalities and motivations while adding onto them. I reccomend this series for EVERYONE. If you used to read GA but don't anymore due to Winnick but you still love Ollie. Check this series out!
Green Arrow on DC2 can be found here:
http://www.idlewilder.proboards54.co...ard=greenarrow
DC3, the sister site of DC2, where there are other Earths as different as can be. With complete remixes of heroes. Examples of these Earths are Earth 2, where the sidekicks have now grown up, taking up the mantles of their predecessors. Another is Earth 5, a counterpart to Marvel's ULTIMATE line. Where comic characters are modernized.
This Friday, GA will be coming to DC3 in the form of ULTIMATE GREEN ARROW. A series written by none other than...me. The first issue will be released on September 19th and it involves a younger Oliver Queen caught in the middle of a conspiracy against his family's company. He and his best friend(and as a twist, same age) Roy Harper find themselves in a situation which could change their lives forever.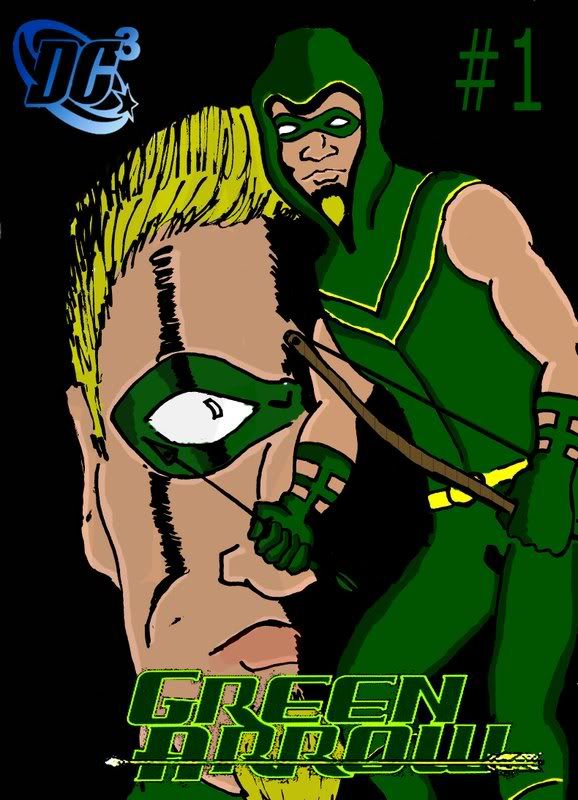 Check out an entirely new Oliver Queen!
Though it has not been released yet, when it is released this Friday, you can find it here:
http://dc3.proboards101.com/index.cgi?board=oliverqueen
Views
1516
Comments
4

Comments